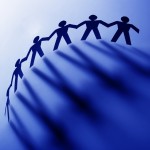 Find Us
 Men Helping Men
– Equipping One Another for Life & Ministry
Men's Breakfast, first Saturday of each month at 7:30 am in the foyer of the main church building. Good Food & Good Fellowship
Men's Discipleship Class, each Sunday at 9:00 am
Men of the Cross Men's Retreat – Annual (March) Please join us at Panhandle 4H Camp in Shelton. As the dates of the retreat draw closer, you can get more information, registration forms, and directions by clicking here or check the Information Station in the Foyer.