Sunday School – Sundays, 9:00 am
Classes are just right for each child's age.
Youngest children have a morning of Bible learning, hands-on crafts, music, singing and singing with hand motions — all with an aim to teach that morning's focus in a variety of methods so the truth is caught.
Grade school students have a variety of learning activities. Their morning includes Bible learning, music and a craft — but at a level that piques their interest.
Children's Church – Sundays, 10:45 am
Children's Church is a blend of the Sunday School format with the energy of a Vacation Bible School. The overall goal is learning — boys and girls, age 2 through 2nd grade, learning about the God who loves them, the God who wants them to be part of His forever family in heaven, and the God who wants them to make choices today that will please Him.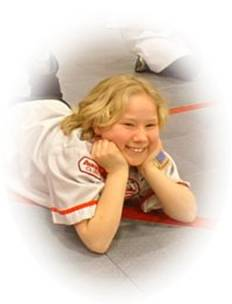 AWANA  –

A

pproved

W

orkmen

A

re

N

ot

A

shamed
AWANA is a Bible-centered ministry reaching boys and girls and their families with the gospel of Christ and training them to serve Him.
Our AWANA groups meet Tuesdays during the school
year from 6:30 – 8:15 pm.
Puggles:  2 yr olds
Cubbies:  potty trained pre-school children, 3-5 yrs old;
Sparks:  Kindergarten through grade 2; and
TNT (Truth and Training):  grades 3 through 6
AWANA is a fun mix of games, Bible memorization, and Bible teaching.
Vacation Bible School
Everyone likes the word "vacation."
This vacation spot requires no visa, plane reservations or hotel. This vacation opportunity, sandwiched between the school years, is for children ages 4 through 12 yrs.
Teachers are often in costume, the music reminds us of the week's lessons. Games are played, snacks will be eaten, and at times the classroom gets to be outdoors.
It's a week crammed full of the sights, sounds, tastes, touch and smells of learning Bible truths.
Vacation Bible School 2018, July 30—Aug 3 Registration and Information